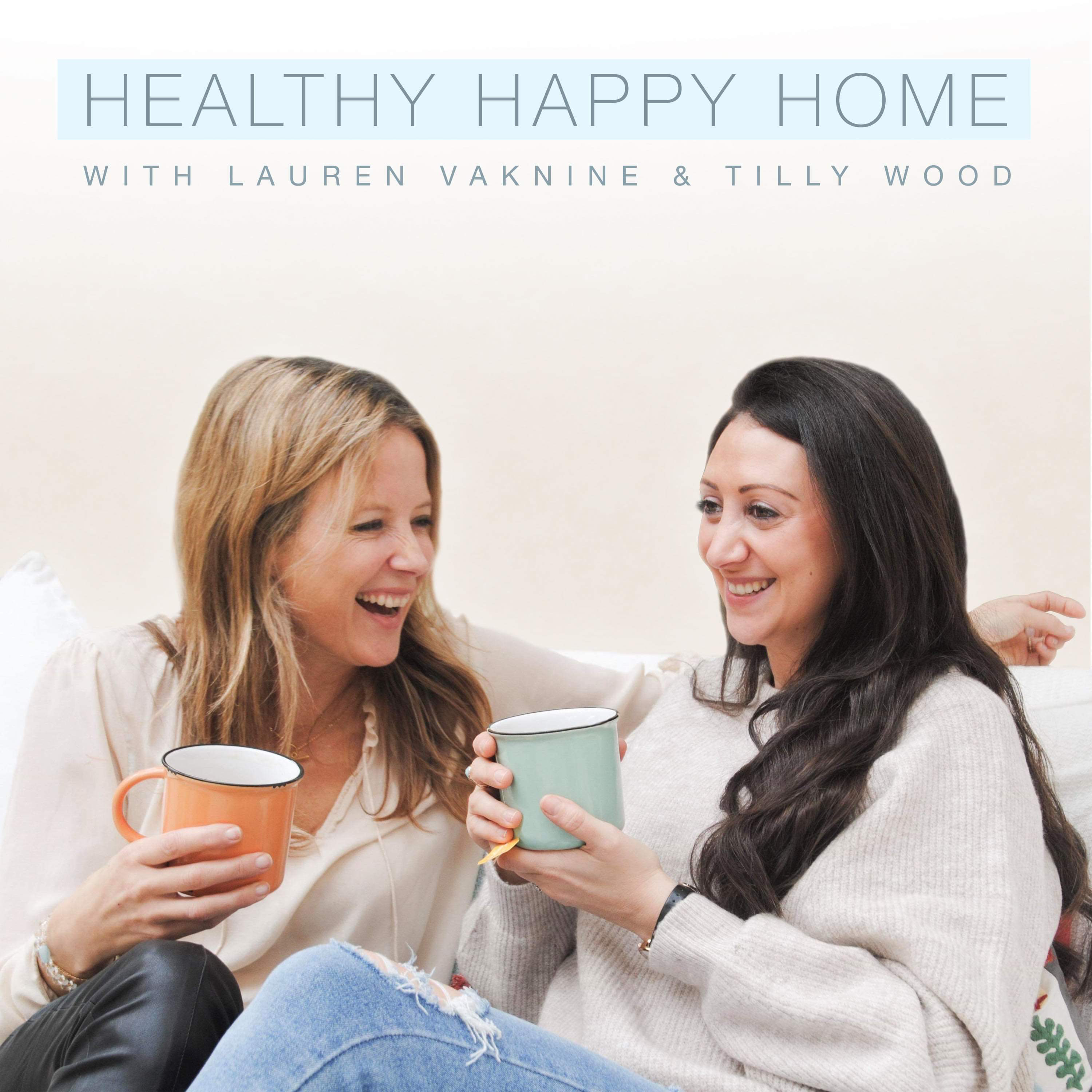 Episode 1 – Welcome to Healthy Happy Home with Lauren & Tilly
Jan 5th, 2020 by Healthy Happy Home
In the first ever episode of Healthy Happy Home, Lauren Vaknine and Tilly Wood speak to each other about the journeys that led them to holistic living.
Lauren and Tilly came together to create this podcast with the aim of sharing all the tidbits of knowledge they have acquired over the years; subjects they felt hard-pressed to find true, unbiased answers for when it came to holistic wellbeing and parenting. Oftentimes, there was so much conflicting information that it took years to find the way, to carve the path that led to genuine wellbeing – from how to build a strong immune system and how to choose the right supplements, to beating a debilitating autoimmune disease and which methods of meditation are helpful, and so much more in between.
Many options and modalities were experimented along the way, leading, eventually – between the two women – to a vast knowledge of all things wellbeing, ending with the overarching belief that long-lasting wellness requires a root-cause, individualised approach, and must incorporate the entire person; physically, mentally, emotionally and physically. Here we talk you through our journeys to this discovery.
Products discussed in the show:
Raising Boys by Steve Biddulph
Raising Girls by Steve Biddulph
Beauty Kubes shampoo bars
Please head to the website www.healthyhappyhome.uk to read more about us, and to sign up for our free 6-step guide to living your healthiest, happiest life. You can also find us on Instagram @healthyhappyhomepodcast @laurenvaknine @tilly.wood. Use the Hashtag #elevationnation to connect with us.
Don't forget to rate, review and subscribe / follow!
Season 1 of Healthy Happy Home is sponsored by Megahome Water Distillers www.megahome-distillers.co.uk @megahomedistillers1
Share
|
Download(

Loading

)