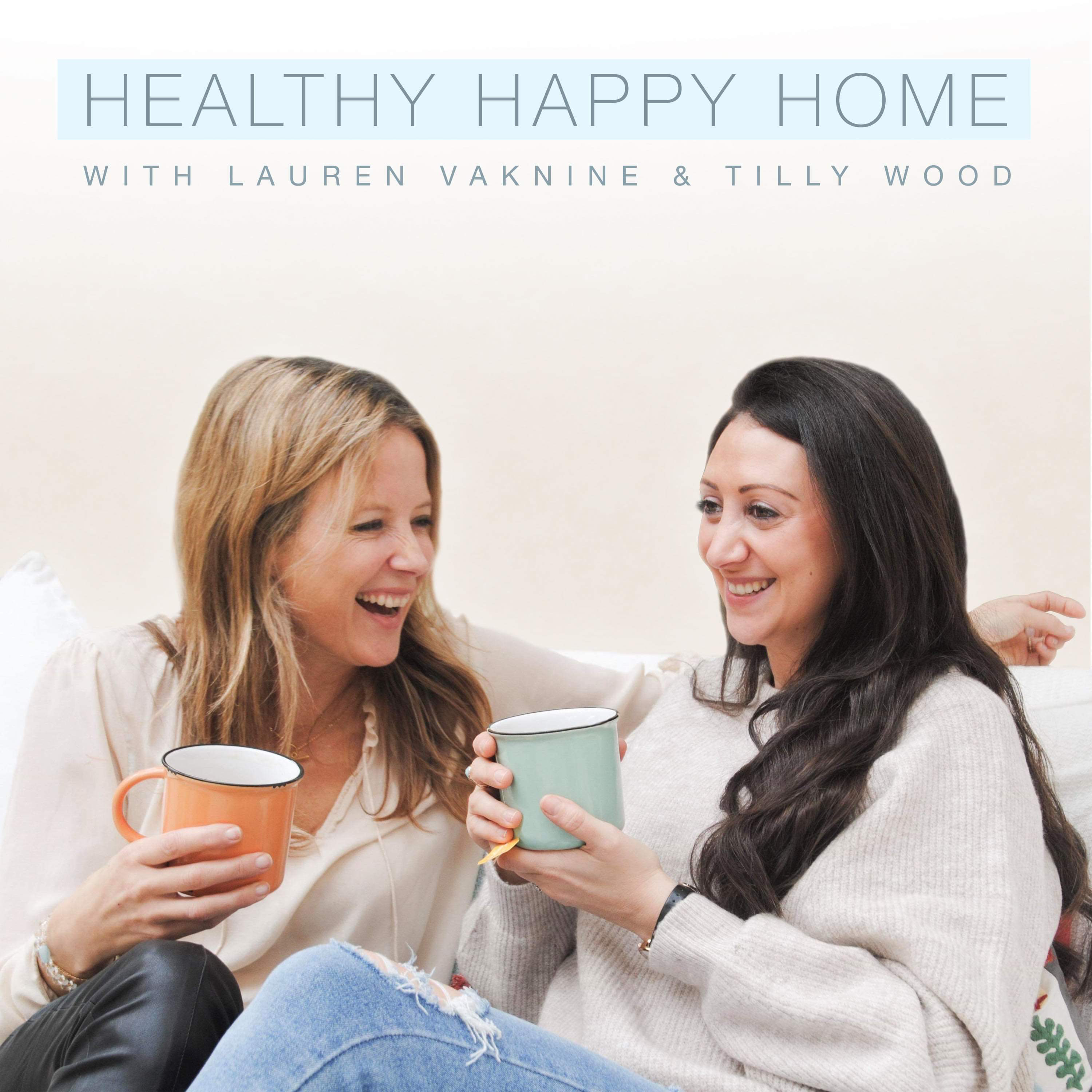 Episode 3 – Ayurveda to Enrich Our Modern Lives with Mira Manek, Author, Cook & Ayurveda Expert
Jan 5th, 2020 by Healthy Happy Home
In this episode we talk to author, cook and Ayurveda expert, Mira Manek, about how we can use the ancient teachings of Ayurveda to enhance our modern-day lives, and how we can incorporate those teachings into modern living.
In trying to optimise health and subsequently end up living more holistically, we often find that we "go back to basics". In doing this we realise that the ancients had so many of the answers to the questions we have been seeking, and that perhaps in our quest for modernisation, we lost our connection to the Earth, to the Divine, and to our bodies, causing us to forget that this connection is integral to wellbeing.
Mira talks us through how to bring these practices back into our modern lives in an accessible way. You can find Mira on Instagram @miramanek and in her café, Chai by Mira inside Triyoga in Soho, London.
Products discussed in the show:
Prajna by Mira Manek
Saffron Soul by Mira Manek
Chai by Mira Cafe at TriYoga in Soho
Please head to the website www.healthyhappyhome.uk to read more about us, and to sign up for our free 6-step guide to living your healthiest, happiest life. You can also find us on Instagram @healthyhappyhomepodcast @laurenvaknine @tilly.wood. Use the Hashtag #elevationnation to connect with us.
Don't forget to rate, review and subscribe / follow!
Season 1 of Healthy Happy Home is sponsored by Megahome Water Distillers www.megahome-distillers.co.uk @megahomedistillers1
Share
|
Download(

Loading

)