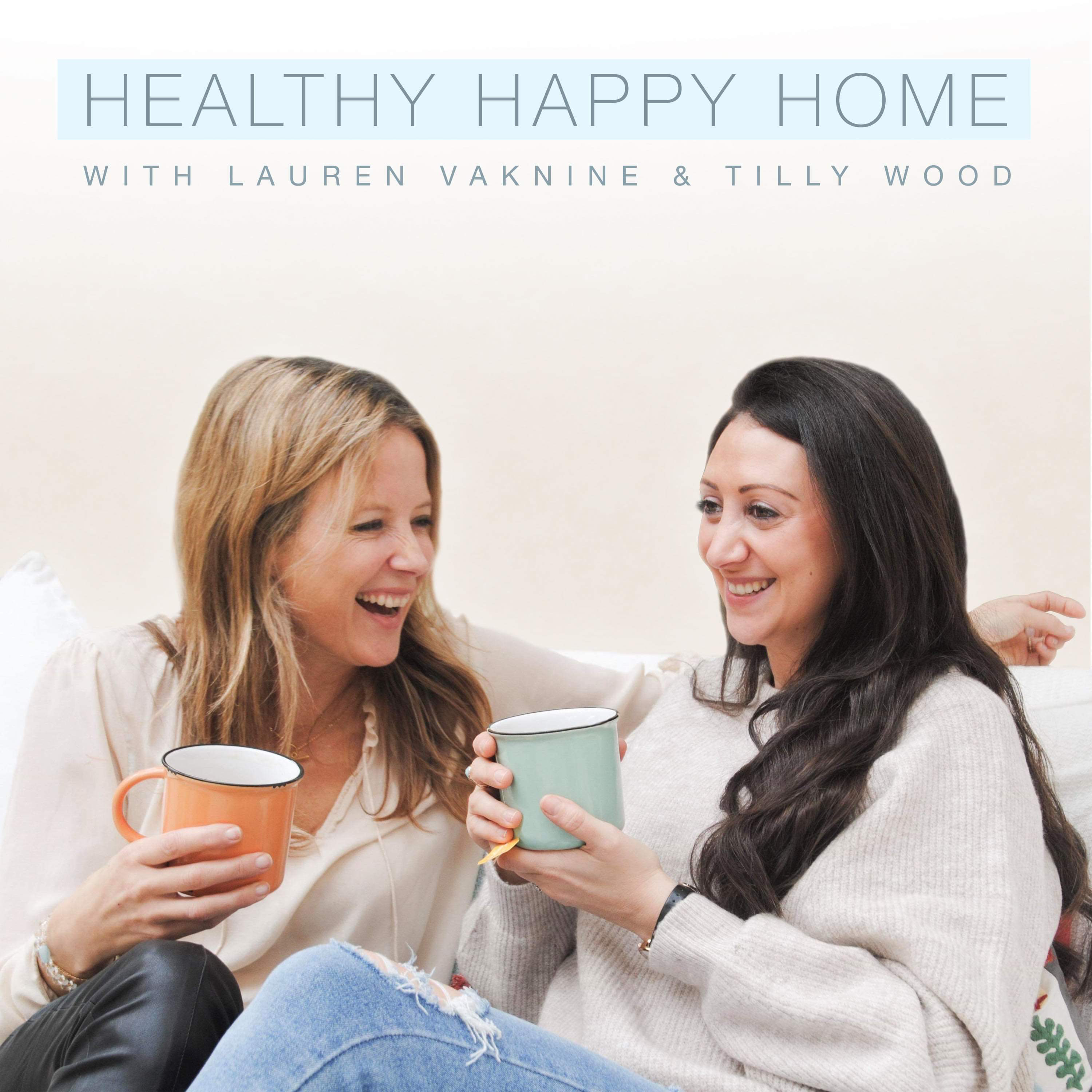 Mini-sode 2: Natural Family Wellbeing Toolkit; What Are The Essentials We Need To Stock Up On At Home?
Jan 5th, 2020 by Healthy Happy Home
In the second of our Healthy Happy Home Mini-sodes, we answer the question, what are the essentials for a holistic family wellbeing toolkit?
When we were researching how to make this podcast the best it could possibly be, and unique to us and our message, we realised that there are certain topics when it comes to holistic living that people really want easy and accessible information for. To that end, we decided to offer 6 "mini-sodes": short, micro-episodes that answer your most burning questions when it comes to holistic living and parenting.
And in a bid to give our valued listeners access to as much free information as possible to help you attain the level of holistic living that you are reaching for, we decided to offer you the entire transcript of each mini-sode, so you can access this information quickly and easily. Read on below our contact information for the transcript.
Please head to the website www.healthyhappyhome.uk to read more about us, and to sign up for our free 6-step guide to living your healthiest, happiest life. You can also find us on Instagram @healthyhappyhomepodcast @laurenvaknine @tillywood. Use the Hashtag #elevationnation to connect with us.
Don't forget to rate, review and subscribe / follow!
Season 1 of Healthy Happy Home is sponsored by Megahome Water Distillers www.megahome-distillers.co.uk @megahomedistillers1
Natural family wellbeing toolkit; what are the essentials we need to stock up on at home? - Transcript
We would like to add here that we believe in an individualised approach to healthcare, meaning that it's never a one size fits all approach. What works for one person may not work for another, and supplement choices should be dependent upon your own body's needs.
With that said, here are the items we can't live without and want to recommend to you:
Homeopathic kit – some have loads of remedies, some have less, but most of them have the essentials you need to treat the most common problems you might come across, such as bumps, bruises, burns, teething, tummy aches, coughs, colds, pregnancy ailments, separation anxiety, shock, grief, muscle sprains, rebalancing, common childhood illnesses, hayfever, allergies and heaps more. Homeopathic remedies are safe, effective and can be used alongside most other treatments. You can use these for the whole family, and even your pets. Helios and Ainsworths both do amazing kits.
Topical creams such as arnica, calendula and hypercal are ones I personally don't leave the house without with young kids. They are used for cuts, bruises, grazes and scrapes, and encourage faster healing. Weleda and Nelson's are great brands.
Elderberry syrup – what an elixir. This is can be given to help boost the immune system in the colder months, and also to help when colds and flu come on. It is a super antioxidant and aids digestive health. Every home should have a bottle at hand. You can make it yourself if you happen to have elderberries growing near you – foraging can be a really fun activity with kids. Or else Pukka Herbs do a great one.
Essential oils. I personally use essential oils every single day, for absolutely everything. I used them in my home birth and made up some ready-made roller bottles for the kids for things like teething, digestive problems, cradle cap, sleep, calming, chest problems, congestion, immune boosters and sickness, and also use them for the whole family for other things such as nausea, headaches, migraines, hayfever, anti-inflammatory, muscle aches, in Epsom salt baths, brain function and concentration, and just to make the house smell good!
Manuka honey is the most incredible panacea for sore throats and coughs. It's antibacterial, anti-viral, anti-inflammatory and antioxidant. Good brands are expensive, but it's worth the hefty price tag
Epsom salts or magnesium flakes. We're all deficient in trace minerals due to our soil being so depleted of it and it therefore not getting into our food in the way it used to, and one of the best ways to absorb it, believe it or not, is topically. Magnesium oils can also be rubbed on, and liquid minerals can be added to drinking water. Increasing magnesium has so many health benefits, which include bone health, calcium absorption, general health, lowering blood pressure, preventing migraines, reduce stress levels, improve mood, reduce inflammation, reduce the effects of ADHD and so much more.
Vitamin C. As Dr Suzanne Humphries says, you can't really get too much vitamin c, so it's pretty essential to stock up. As with all supplements, we would always recommend non-synthetic, so food grade vitamin c is best. We like Pure Synergy Pure Radiance C
Herbs and adaptogens. So underrated but each one has so many benefits and our ancient Indian ancestors knew this, that's why Ayurveda is deeply rooted in the use of herbs and what nature gave us. Try to increase daily use of herbs, spices and adaptogens such as rosemary, cinnamon, cardamom, ginger, turmeric, sage, parsley, coriander, ashwaganda, astragalus, liquorice root, medicinal mushrooms such as chaga, lion's mane and reishi, cayenne pepper, black pepper, echinacea and ginseng. Dr Josh Axe is a great resource for learning about each individual herb
Distilled water, and not just because Megahome water distillers are sponsoring us! They are in fact sponsoring us because we already use their distiller because we knew the importance of clean drinking water, filtered of harmful toxins. In the same way that we recommend clean food, clean water is essential.
Fluoride is a neurotoxin. If you're using fluoride toothpaste this will be absorbing through your gums into your body. Using a good fluoride free toothpaste is essential. But it's also important to note that there is so much more to oral health than toothpaste and we will get into that in a future episode. For now, it's good to understand that it's not just about having too much sugar or acid that causes tooth decay, not getting enough of the right minerals also impacts this. Vitamins A, D and K are essential for oral health, so a pure, high quality cod liver oil like Rosita will help, and propolis toothpastes and tinctures can help reverse tooth decay. Shine do an excellent tooth powder that we'd highly recommend, and the Bass brush is an excellent choice of toothbrush.
Probiotics are essential for gut health. Foods and drinks like kefir, kombucha sauerkraut and kimchi are great ways to heal gut flora, and you can get also supplemental probiotics
Extra notes:
Four Sigmatic Mushroom Coffee
Holistic Dental Care by Nadine Artemis
Cure Tooth Decay Naturally by Ramiel Nagel
Weston A. Price
Shine tooth powder
Seven Minerals Magnesium oil and magnesium flakes
Share
|
Download(

Loading

)