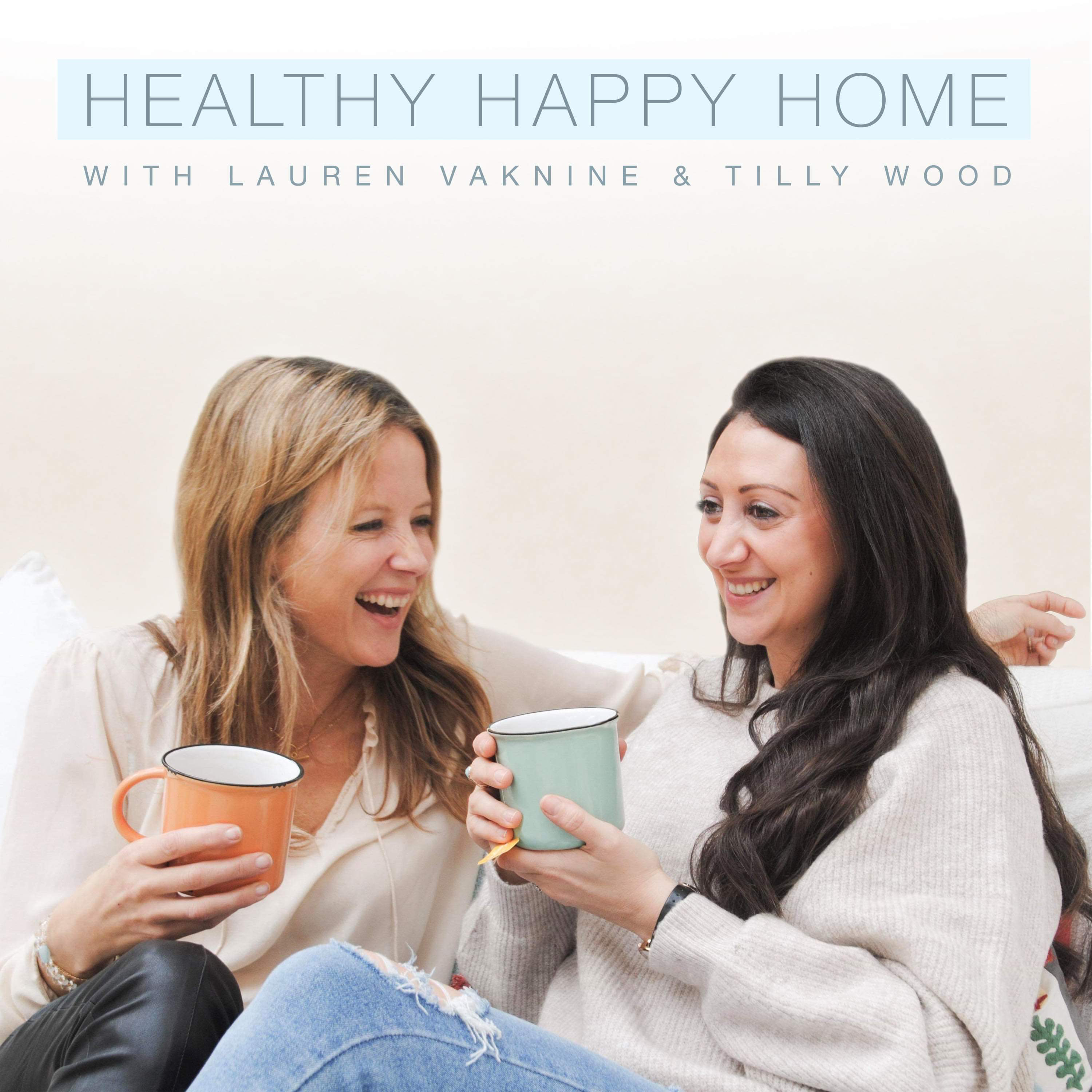 In the fifth of our mini-sodes, we share our daily practices for a healthy, happy home.
When we were researching how to make this podcast the best it could possibly be, and unique to us and our message, we realised that there are certain topics when it comes to holistic living that people really want easy and accessible information for. To that end, we decided to offer 6 "mini-sodes": short, micro-episodes that answer your most burning questions when it comes to holistic living and parenting.
 And in a bid to give our valued listeners access to as much free information as possible to help you attain the level of holistic living that you are reaching for, we decided to offer you the entire transcript of each mini-sode, so you can access this information quickly and easily. Read on below our contact information for the transcript.
Please head to the website www.healthyhappyhome.uk to read more about us, and to sign up for our free 6-step guide to living your healthiest, happiest life. You can also find us on Instagram @healthyhappyhomepodcast @laurenvaknine @tilly.wood. Use the Hashtag #elevationnation to connect with us.
Don't forget to rate, review and subscribe / follow!
Season 1 of Healthy Happy Home is sponsored by Megahome Water Distillers www.megahome-distillers.co.uk @megahomedistillers1
Daily Practices For A Healthy Happy Home – Transcript
Creating daily or cyclic rituals is a wonderful way to create long-lasting positive memories for you and your children. Think back to something you did when you were young, that was a tradition or a ritual – even if those words weren't necessarily used.
Lauren: When I lived in Israel, my aunt and I would cook a big dinner for Friday night every Friday and when we finished, we'd sit down to a cup of coffee, with the latest music from an Israeli singer we loved playing, eating some of the cake we'd just made. It was a small and seemingly insignificant thing to do, but something we did every single week without fail that became a ritual, and it will always hold a special place in my heart.
Tilly: When I was younger, we'd go horse-riding. It always seemed to be cold, and when we came back, the lovely groom would give us warm Ribena and we'd have the chicken lettuce mayo sandwiches my mum made us. It was a lovely tradition that makes me so happy to think about.
Creating memories like this opens up a space in the heart for positive conscious energy in the present and in memory, and makes your home a place of higher vibrational energy, where your family will want to spend their time.
So please join us as we relive our favourite moments from our own childhoods and from the rituals we have created in our own family homes now.
Starting the morning with soft music playing, something that elevates your vibrational frequency and using the same music style each morning / using a gong
Making tea or hot drinks, the same thing each morning
Juicing and smoothies
Making your bed – your home reflects your mind. Too much clutter is not good for feng shui
Diffusing uplifting essential oils each morning, such as citrus oils and rosemary, then doing the same in the evening with oils for winding down such as lavender, clary sage, frankincense and chamomile
Getting the whole family involved in meditation or gratitude prayers
Having live plants in the house and putting time and effort into keeping them alive and well
Sage or palo santo smudging to cleanse
Full moon rituals
Cleaning the house
Baths with oils and salts
Taking time to home make your own lotions and potions – for example toothpaste, cleaning products and creams
Dance it out! Intuitive movement is the act of moving your body, however it feels like moving, letting your soul and spirit dance you, according to Rebecca Campbell in the book Light is the New Black. No one is watching you, just dance and encourage your children to dance too; we promise it will put a smile on your face and make you happier!
Family meal at the table every day
Cooking. Even if the kids aren't involved, showing them that their parents put the time and effort into home cooked, real food is a great way to instil the importance of nutrition into them, as well as showing the that you put love and devotion into their food
Growing your own herbs and if you can, vegetables, is a great way to bring nature into the home and give you the feeling that you truly are nourishing your family with your own hands
Baking once a week
Having a salt lamp helps reduce EMFs so keeping one near a wifi router is a good idea
Following on from that, choosing a suitable hour for all screens to go off and for the wifi to be turned off will ensure that circadian rhythms can flow naturally and that our bodies can repair without interference while we sleep.
Encourage reading, as a family and as a solitary activity – it helps us learn and grow, no matter how old we are
Creating seasonal traditions is an amazing way to connect with the seasons and remain connected as a family. Check out wholefamilyrhythms.com for ideas. Things like creating a seasonal table of crafts that we make in line with the season, and keeping it there throughout the months of that season and adding things to it, or having Christmas, Chanukah or Diwali traditions, Spring cleaning to invite in the fresh, warming and aromatic energies of spring, and getting kids ready to do annual fun things for summer, like camping out in the garden and learning about the Native Americans with a camp fire – these are all amazingly expansive activities that will leave long lasting memories etched in your family's hearts.
Share
|
Download(

Loading

)